What is a "marketplace"? Like shopping centers, markets or even attics, marketplaces are web platforms that bring together two players: on the one hand, suppliers and on the other, buyers. In both cases, they can be professionals or individuals who exchange goods or services in different ways (renting, buying/selling, auctions, bartering, donations, service exchanges… Can you think of other ways to exchange?).
Amazon, Ebay, Alibaba, Cdiscount… are some of the generalist buying/selling marketplaces that immediately come to mind. There are also a lot of marketplaces dedicated to a specific field or with different operating modes. A small list of examples of all kinds:
Vined specializing in secondhand clothing items and accessories
Leboncoin, the famous classified ads site in France
Uber, the highly publicized transport service that brings together users and drivers
Blablacar, the first website dedicated to carpooling in France
AirBnb, the world-famous platform for renting out property between individuals
Etsy, which focuses on handmade products
Google play, the marketplace for Android applications
Winbids, the platform that connects companies that create tenders with consultants who respond to them
And many (more and more) specialized marketplaces Delamaison, Sarenza… etc
Start your own marketplace!
Yes, you too can create a marketplace in an existing domain or from scratch. I see two possible cases:
1) You already have a business
You already have an ecommerce site and/or a physical shop in a specific field, you sell bikes for example. You could therefore create a marketplace specializing in the world of bicycles and offer other physical or online shops in the same field to come and sell on your platform. Your objective would be to attract all bicycle buyers to your platform, which would then become the essential reference for bicycles.
Consumers would thus benefit from a wider range of products and more attractive prices due to the competition between sellers. Moreover, as the latter are specialized in their field, they are the best placed to respond to buyers' requests.
Natural referencing thus greatly facilitated, will allow you not only to increase your own sales, but also to obtain additional remuneration via a subscription and/or a commission to be taken from your competitors, who would thus become your customers at the same time!
2) You start from scratch
You have nothing, no website, no shops, but you have the desire to undertake, so go for it! In this case either :
a) you have an idea for a revolutionary new concept! You can detect a problem or a possible improvement in a matching process where there is no suitable marketplace. You can detect this in your work, in your daily life or that of your relatives, in your activities… be attentive, stay "aware".
b) you take an existing idea and try to add something new (new features, better design with more ergonomics, etc.). The business model and marketing can also be a source of innovation.
And don't use "it already exists" as an argument: there is room for everyone. According to Fevad, in 2018 internet sales increased by 13.4% over one year in France for a turnover of almost 92.6 billion euros (https://www.fevad.com/bilan-e-commerce-ventes-internet/) . Just avoid launching yourself on a saturated market without even trying to bring something extra that will make you stand out from your competitors.
c) you could also take inspiration from what is done elsewhere and try to import a concept into your country, even if it means adapting it to the differences in culture, legislation or access to technology, for example. Think about niche markets, the different possibilities BtoB, BtoC, CtoC… CtoB?
There are obvious advantages here: you don't have to buy anything, nor do you have to manage stock or delivery. To each his own!
In both cases, be aware of your responsibility towards the platform's users. Indeed, even if you are not directly responsible for a malfunction (delivery delay due to a seller's stock shortage, for example), you will always be the intermediary to whom the various parties will turn. To manage buyer dissatisfaction, you must impose strict rules on sellers that they must respect or they will be suspended from your platform.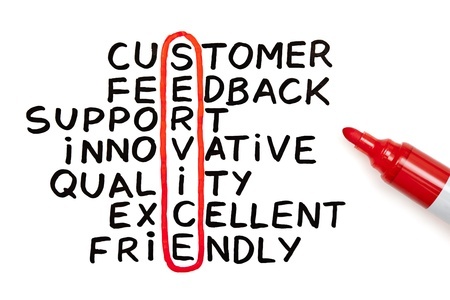 Ensure a good quality of service, your customers will be satisfied, they will let you know and they will come back.
A good platform
To succeed in your marketplace project, you need to take into account the technical aspect on the one hand and the business aspect on the other. Your platform must have a modern and ergonomic design that makes navigation pleasant, but also a high-performance administration interface to facilitate management.
The site must of course be responsive to adapt to all devices. Indeed, m-commerce is growing rapidly: still according to Fevad in 2013, sales on mobiles and tablets have increased by 160% in France. Not to mention that from now on, search engines, with Google in the lead, want to optimize searches made on smartphones and tablets by favoring sites with a mobile version or with a responsive design.
A very important and obvious point: you must also guarantee a high level of security for your customers' data. You can refer to the criteria to be taken into account to make a good showcase site which are also applicable here.
Finally, the success of your marketplace will largely depend on your web marketing strategy. You will need to ensure good communication to increase traffic to your site in order to attract not only buyers but also sellers.
Conclusion
Is it too much to think that the local business is to the shopping mall what the simple ecommerce site is to the marketplace? I think that it is more and more difficult for a "small seller" to be satisfied with selling on his personal ecommerce site, he must go and sell his products where the offer is centralized, where the customers are.
The presence on a marketplace for an e-merchant becomes important unless he already has a lot of traffic on his site. For the others, we often advise diversifying their audience on an existing marketplace with all the advantages that this implies. Here I suggest you take it a step further: open your own shopping center instead.
If you want to see your marketplace idea become reality, contact us! After a first brainstorming, we can quickly start the development to realize a tailor-made and operational platform in a few months (the duration can vary according to your needs).